2262 S. Germantown Rd
Germantown, TN 38138
Providing Exceptional Treatment Since 1992
The nation's first Partial Hospitalization Program for Adolescents to be recognized as a DBT-Linehan Board of Certification, Certified DBT Program™ offering proven, evidence based treatment to children, adolescents and their families.
Winner 2016-ACA Best Practice Award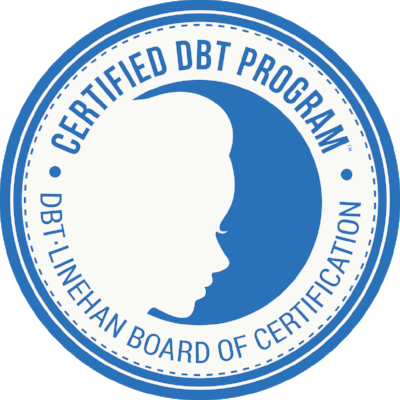 Skills Training Groups

Interpersonal Effectiveness
Emotional Regulations
Mindfulness
Distress Tolerance
Individual Therapy
Problem Solving Process Groups
Parent Skills Group
Medication Management
Dialectical Behavior Therapy
Mileu Therapy
Phone Coaching
Team Consolations
Learn More About Us
Since 1992, Daybreak Treatment Center has provided exceptional day treatment for children, adolescents and their families. Daybreak could be right for your family if your child is struggling in any of these areas: impulse control; emotional regulation; suicidal thoughts or self harm; chronic depression or anxiety; intense family conflicts; unstable sudden mood swings; angry outbursts; poor boundaries; school failure or avoidance.
Daybreak is designed to help children and adolescents become more capable of making healthy, responsible and realistic decisions. Everything we do at Daybreak is part of a individually designed treatment plan to help your child achieve what we like to call a life worth living.
Our staff have many combined years of experience and training in effective therapy methods including: Dialectical Behavior Therapy, Cognitive Behavior Therapy, Family Systems Therapy, Psychodynamic Therapy, Prolonged ExposureTherapy, Eye Movement Desensitization and Reprocessing (EMDR) Therapy, Multisystemic Therapy, and Applied Behavior Analysis.
If you are interested in exploring our program further, please contact our Director of Admissions.